Latressa Sherin has what it takes to keep Hampton Manor's residents' spirits high and bodies fit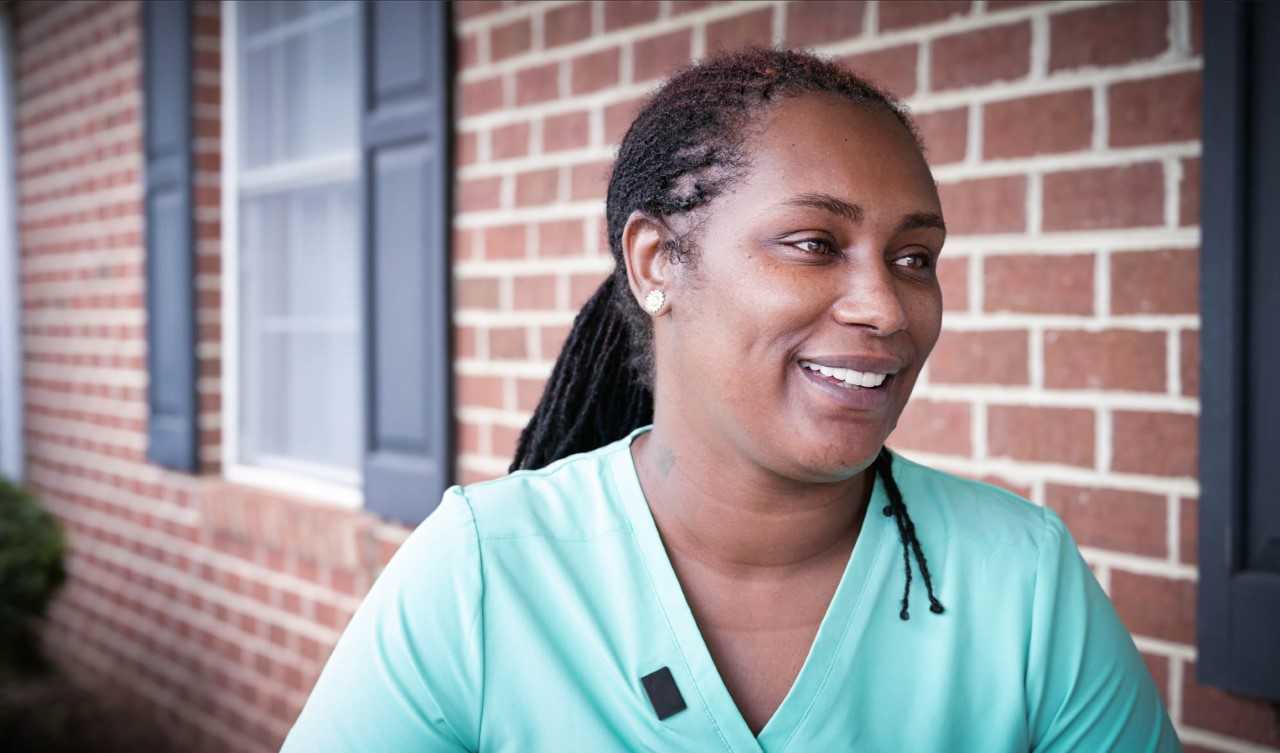 Hampton Manor's Life Enrichment Coordinator, Latressa Sherin, does more than keep her residents entertained — she helps keep them happy and healthy too.
When Latressa gets her residents together for a group exercise class, a game of balloon volleyball or just stops by their rooms for some one-on-one visits, their eyes light up and they're all smiles. They look forward to the visits and activities because they're fun, but they're also key to Hampton Manor's mission of supporting the residents' overall health and wellbeing.
"Research has led to findings that support links between a positive mental outlook and physical health benefits such as lower blood pressure, less heart disease, and healthier blood sugar levels," according to a study published in the American Journal of Geriatric Psychiatry in September 2020.
Latressa's vibrant spirit and sunny outlook maker her a natural fit to serve as Hampton Manor's Activities Director, but that's not where her career began.
Latressa is a hometown girl born and raised in Garysburg, just a 10-minute drive from Hampton Manor. She hadn't thought much about a career in the assisted living field, but when a friend who worked at Hampton Manor heard that Latressa was looking for a new job, she urged her to apply for an opening as a Personal Care Assistant.
"She knew that I had taken care of my dad. When he got cancer, he moved in with me and I cared for him."
It was 2019 when she was hired as a Personal Care Assistant and her journey began. After about a year she decided to earn her Certified Nursing Assistant qualifications at her local community college. She worked briefly at a local hospital where her patients were on ventilators suffering from breathing complications.
"It wasn't for me" she said. "I love interacting with my residents, making them smile, but I couldn't do that for my patients. They were in pretty bad shape. A lot of times they didn't even seem to know I was there."
The new environment made her miss Hampton Manor. She called her administrator who was happy to have her back — and wanted her to step into the role of Life Enrichment Coordinator for the community.
"It's a lot of work, but I love it," Latressa said. "Sometimes the residents might not feel like coming out of their rooms for an activity, so I'll sit with them. We'll talk and visit — and that's an activity too."
Latressa starts her days at 8 a.m. when she arrives at Hampton Manor and helps with serving the residents their breakfast, then it's on to the daily staff meeting. From there, the festivities begin as she gathers the residents for their morning activities.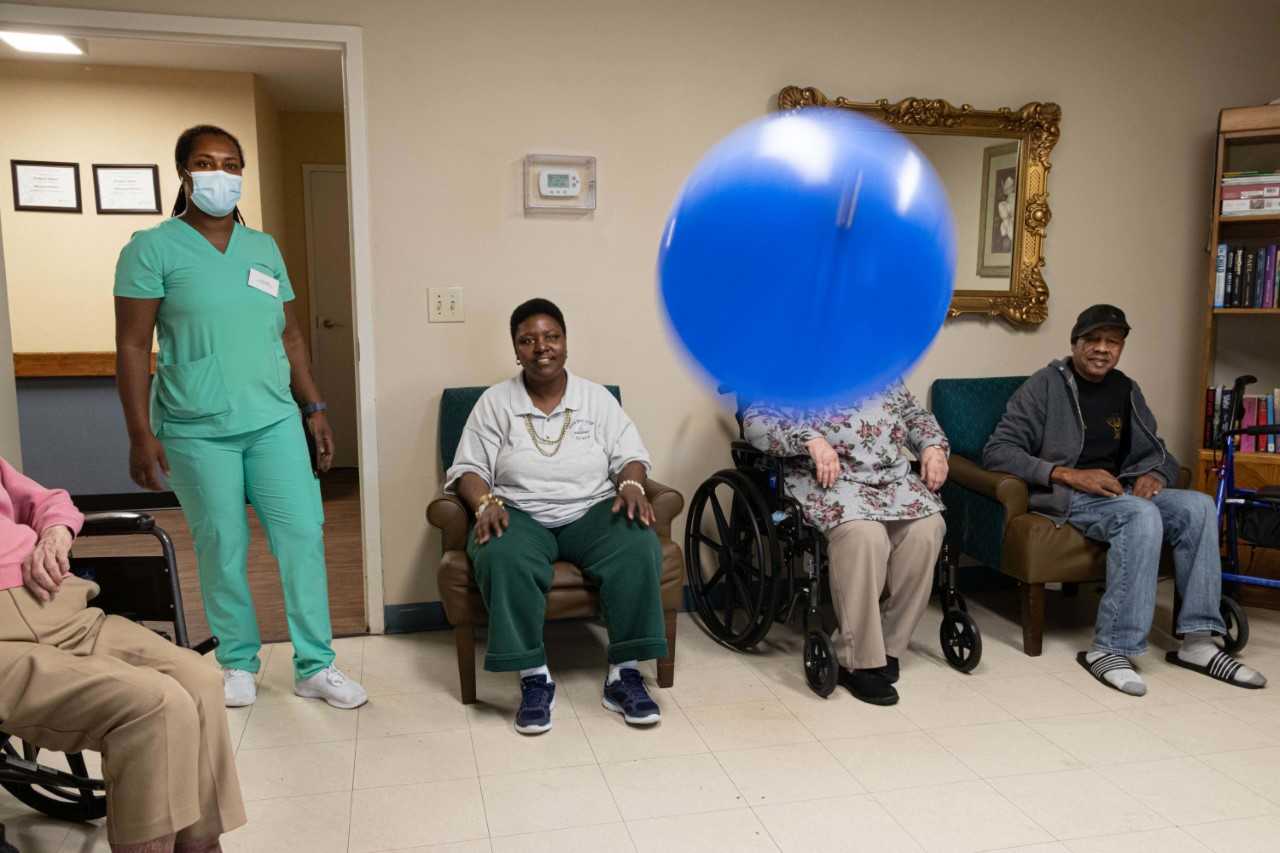 She uses a six-sided die with an activity on each side to keep things fun. The residents roll the die then follow the prompt.
"Their favorite is 'Do the Twist," Latressa said. "They also like 'Be an Airplane,' but sometimes they'd rather not 'Stretch and Touch Your Toes.' That's OK, we make sure to get them physically active regardless."
They also love playing Bingo and their new favorite game is "Family Feud."
"The Resident Council meets, and we ask them for suggestions for new games and activities they'd like us to try, and this time they came up with Family Feud. It's brought a lot of laughter," Latressa said. "I pick out activities, but I always want to hear from them about what they'd like to do."
The job does come with challenges. Sometimes it takes an extra effort — especially with Hampton Manor's Memory Care residents, but Latressa takes it in stride.
"In order to take care of people you have to love them," she said. "Working in Memory Care, it's especially important to have patience. Sometimes they might have a bad day and they're not themselves. You can't take it personally. We're like a family here — you have to love them no matter what."
Her goal is to keep the residents active and engaged, because doing so keeps their spirits up and helps them stay happy and healthy.
"It makes me feel good that I can make somebody else smile," she said.